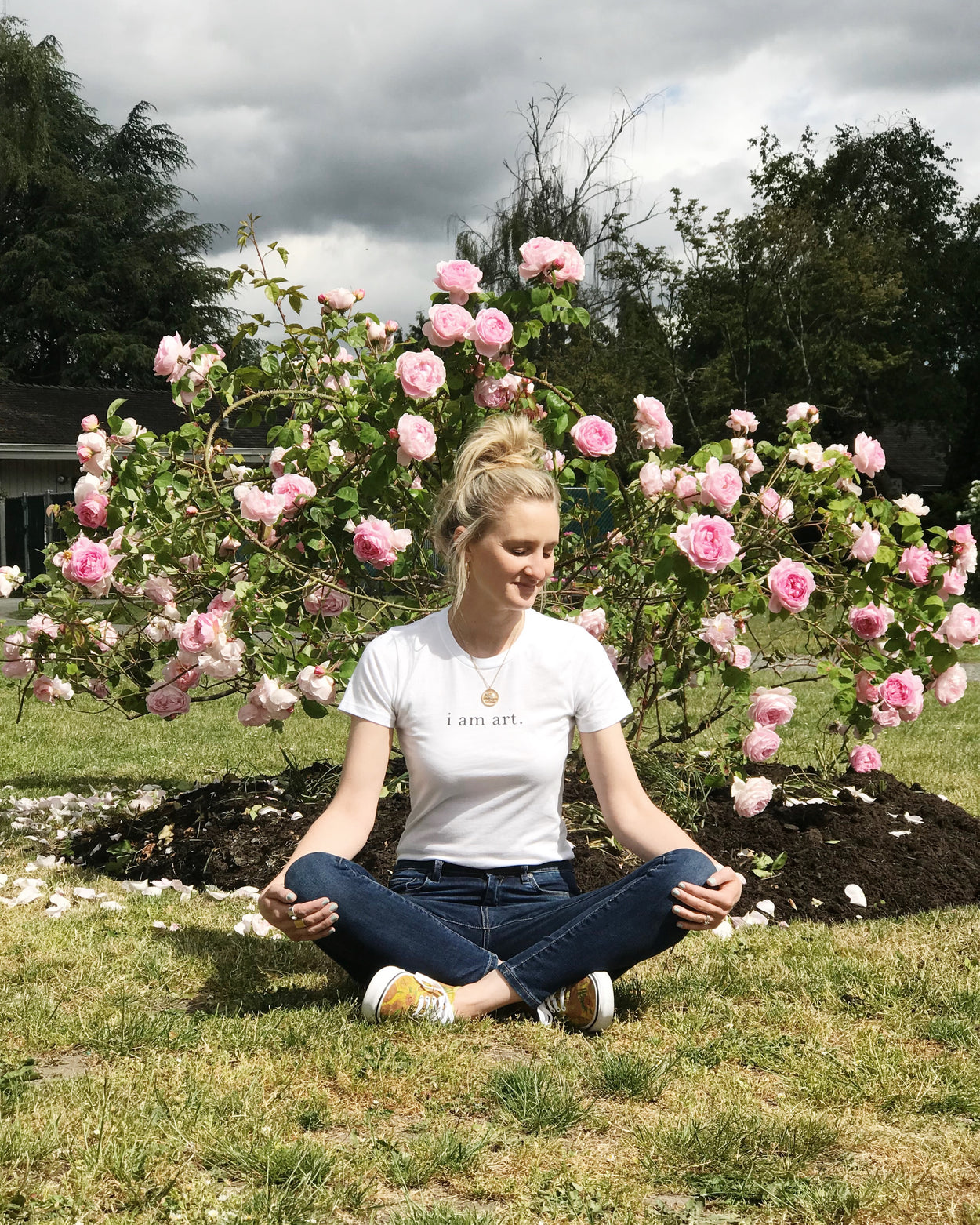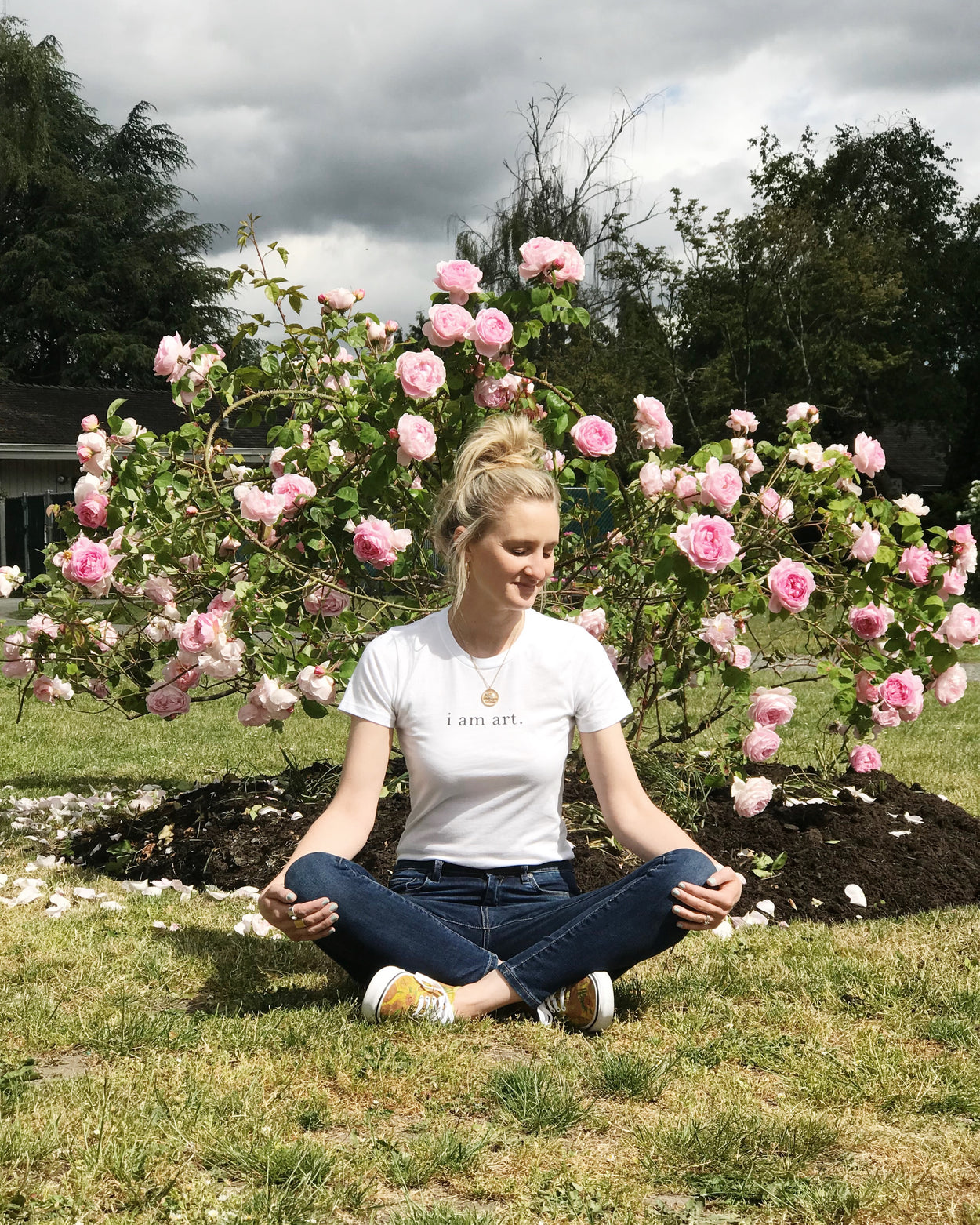 i am art.
This statement is about reminding myself that I'm created from scratch by a God who is the most skilled artist I know.
God chose my characteristics with great detail and care. He selected my eye color, skin tone, personality and sense of humor like a painter dips a brush in green then yellow then white and mixes it to the perfect hue on the pallet. I can join God in creating the art that is me and others are a part of it too.
When I see myself as a work of art I know how chosen and valuable I am. Not perfect, but unique and loved. I am a piece of art that always has a brush working on it. Every day, every choice I make is a stroke. May I always love myself as God always loves his artwork.
Shirts run small, size up.